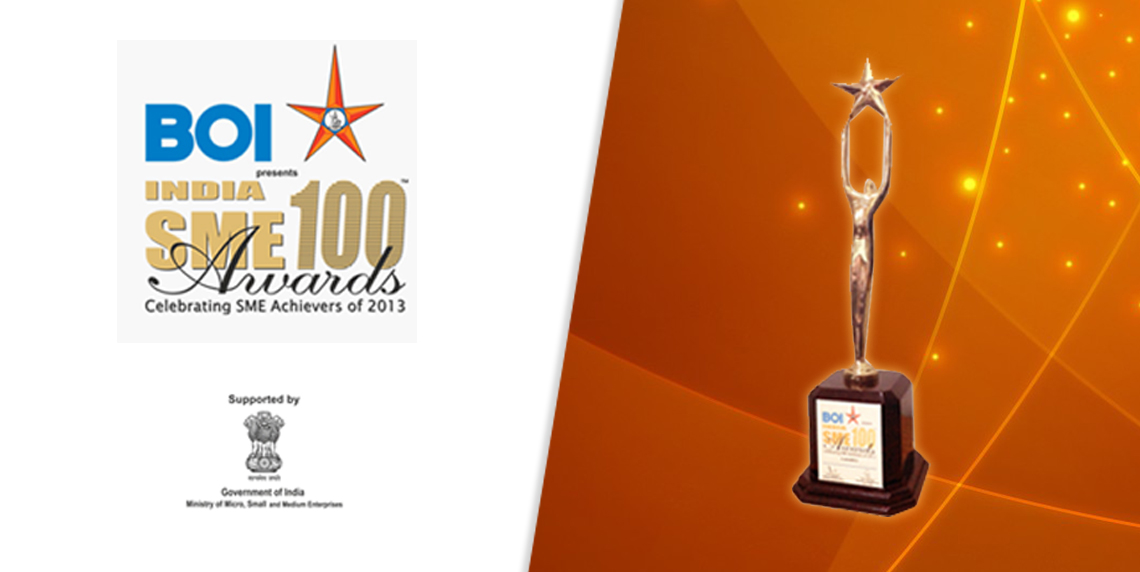 Pyro named amongst the top 100 SME Award winners for 2014
Pyro takes pride to announce it's selection amongst the top 100 SME Award winners for the Year 2014, the second consecutive year in a row. These prestigious awards had over 63,000 nominations, out of which Pyro made a mark up to the top 100.
SME Awards conducted by the Government of India are in line with the strategy to groom promising SMEs. The India SME 100 ranking acts as catalyst to identify capable SMEs and recognize them for eventually becoming large globally recognized companies.
The awards also hope to inspire SMEs that have the potential to be world-class enterprises and offer them the platform to promote the company to investors and partners to sustain growth.
The Awards are aimed at:
Celebrating India's top performing SMEs
Creating greater awareness of the importance of SME development
Creating a national motivational psyche in the nation's social and business community
Encouraging SME role models to share their best practices in management
Marketing the capabilities of the winning SMEs to regional and global investors
Providing opportunities for SMEs to network and raise capital
Identifying a continuous and sustainable pipeline of SMEs for a potential secondary listing of SMEs (IPO) that can attract equity capital for growth
Providing development path for SMEs to graduate
Supporting a culture of transparency, corporate governance and best practice sharing
Pyro is thankful for your constant support. Such accolades and summits would not have been possible without your belief in our capabilities. The company promises to continuously work towards the development of innovative products, supporting your needs 24/7/365, improving processes and striving to achieve perfection.